As Comet McNaught approached the sun last week, it was visible even during the day. Now it's a breathtaking spectacle for the southern hemisphere. Here's a shot of it at twilight over Auckland, NZ: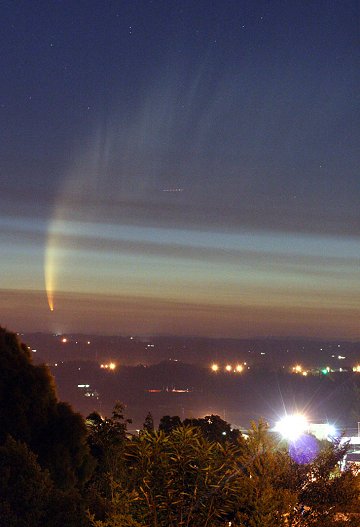 Photo Credit: Jamie Newman, Auckland New Zealand
The tail has curved enough that it can be seen just after sunset in the northern hemisphere in places like
Colorado
and
California
.
For more beauteous pics, visit Spaceweather.com's
Comet McNaught Photo Gallery
.
This has nothing to do with writing. It's just freakin' cool.
Labels: astronomy