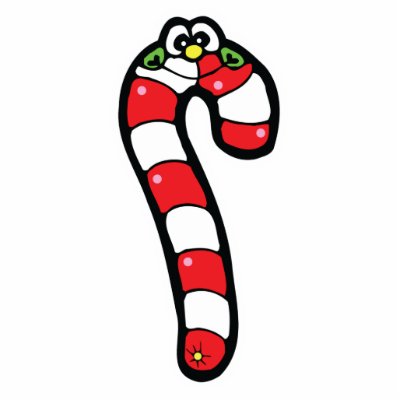 Back on Saturday, December 11, I tweeted/Facebooked about making Chocolate Candy Cane cookies (and how much fun it was to SMASH the candy canes like our friend here to the left), and had several requests for the recipe.
Here it is, with one caveat: When I made them, they spread all over the baking sheet to make one giant sticky cookie. One giant DELICIOUS sticky cookie, which we and our friends gobbled up like pigs at a trough. But they weren't suitable for bringing to a party or giving as gifts ("Here's a Tupperware dish of Cookie Hash--enjoy!")
But I know the recipe is a good one, because it won the annual cookie contest held by the
Baltimore Sun
every year
.
(It was several years ago, so I can't find a link online.)
Anyway, here's the recipe. Any advice on what I did wrong, how I managed to create a Mega Cookie Muck instead of actual cookies, would be greatly appreciated!
Candy-Cane Cookies
Ingredients:
2 cups flour
3/4 cups cocoa
1 teaspoon baking soda
1/2 teaspoon salt
1 1/4 cups softened butter
2 cups sugar
2 teaspoons mint extract
2 eggs
6 candy canes, crushed
10 oz. semisweet chocolate chips
Preheat oven to 350 degrees.
Combine flour, cocoa, baking soda and salt in a small bowl.
Beat the butter, sugar and mint extract in a large bowl until creamy. Add the eggs and beat.
Gradually beat in the dry mixture. Stir in the crushed candy-cane pieces and the chocolate chips.
Drop by rounded tablespoons onto ungreased baking sheets and bake for 9-12 minutes.
Enjoy, and happy holidays!